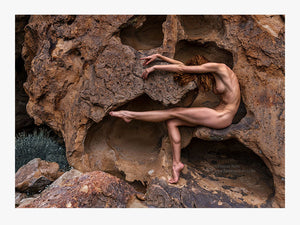 Limited Edition print TH2019-2932 - The birth of geometry
This is a limited edition print of the highest quality available in 2 size variants:
30x40cm in an edition of 25 copies
60x80cm in an edition of 15 copies
Each copy is numbered, signed and supplied with a certificate of authenticity.
These Fine Art Prints are printed on a top class Fibre based photo paper reminiscent of an oldschool baryta type silver based darkroom paper. It has a semigloss surface with a slight structure, 325g/m2. The thick base is a wood pulp paper ECF Bleached Chemically with minimal OBA's and thus has a stunning white surface. It also has a special microporous coating that offers the same deep blacks, subtle tonal gradations and long-lasting archival results as the silver based darkroom papers.
The print are not sold framed, I will leave it up to you to select a frame you like and have it framed yourself. The prints are printed with a small proportional white border like in the preview image and does not require any further matting. The very thick paper will be curly due to being rolled up and will require mounting on a sturdy plate such as dibond. Your local framer should be able to handle this as part of the framing. I will recommend to use museum glass if you can find and afford it (at least give yourself the option of seeing the difference with a good framer - it will give the images about 20% more contrast and less glare).